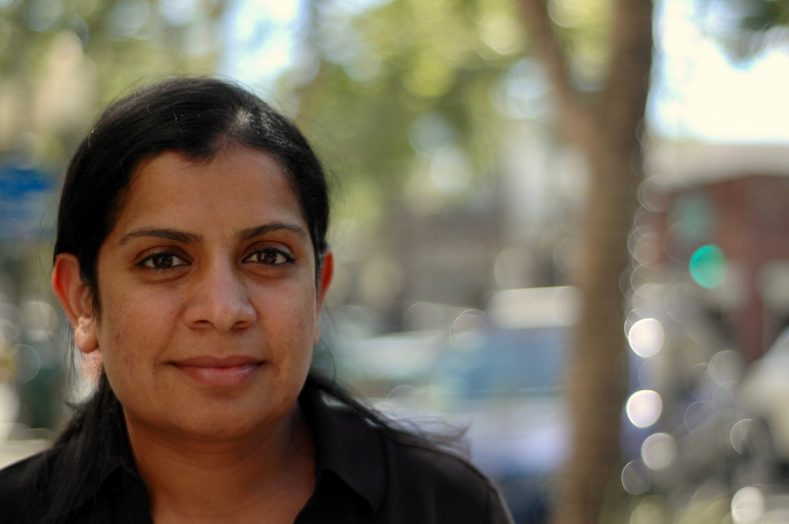 Tell us about your background and how you ended up at Criteo.
I started out as an intern building behavioral targeting models in Yahoo Labs and got to experience a variety of exciting applications of machine learning from search relevance to personalized recommendations. In parallel, on the management side, I grew from being an intern to directing a research team.
I had friends who worked at Criteo, and I was very aware of the importance given to machine learning here. When I was offered the opportunity to create and grow a research group, I had to sign on to the challenge.
What about our product most excites you or makes you proud to work here?
Even when interviewing at Criteo, I was very impressed by the forward and lateral view that the engineering and product teams had in wanting to constantly identify new opportunities to invest in. Criteo is the only success story in the space of publicly traded ad tech companies. The interviewers could have sold me on just the merit of our market position. Instead, the focus was on what we could do better, what opportunities we are missing out on, and where we could go with the data assets we have. This urge to stay ahead of the game, to constantly innovate and the laser-sharp focus on performance is what makes me proud to work here.
What makes working at Criteo different from your other experiences?
The strong mathematical and statistical training that our engineers and product managers have is a differentiator. It is easy to have an in-depth conversation on what the research team is working on and to get meaningful feedback on how that fits within the engineering and product roadmap. I have even had very insightful conversations with folks on the sales team on how the research team can help translate their insights from client conversations to factor into our machine-learned models. How cool is that? The whole company has a strong sense for what it means to be data-driven.
What's your favorite project you've worked on?
We kicked off an internal machine learning "sabbatical" for our engineering counterparts — the Machine Learning Bootcamp. Members of the research team offer a set of classes that focus on the theoretical aspects of machine learning algorithms from simple categorization to reinforcement learning and, of course, deep learning. Our Bootcampers then sit alongside the research team to deep-dive into a machine learning research project. It has been exciting to see the enthusiasm with which the Bootcamp has been received, and we have even reached the point where our Bootcampers are publishing papers based on their projects.
What are you excited about in the next year?
Well, three topics!
First, something that is dear to my heart is having more women leaders in tech. Our tech hiring and HR teams are making a concerted effort to reach out to women in STEM fields. We are kicking off a number of efforts both in Paris and Palo Alto to engage with women and other minorities. We at Criteo want to do our part by lending our support, sharing our stories to hopefully both inspire and learn. Stay tuned on this front!
Second, deep learning is the hottest topic in the machine learning community these days. The research team has kicked off a bunch of efforts to leverage this class of models at Criteo in applications from product disambiguation to improving our bidders. I am eagerly anticipating the result of these research efforts in the short term.
Finally, we recently announced the recipients of the Criteo Faculty Research Award which funds the research of some stellar ML researchers in academia. The proposals cover a wide swath of new and innovative approaches to solving some of the harder and prevalent challenges in real time bidding systems and computational advertising at large. Imagine having some of the best minds in the world work on problems we care about — now that is super exciting!