We have launched a Kaggle challenge on CTR prediction 3 months ago.
Large participation, close race …
…and the winner will officially be announced next week!
Some updates on the contest have been presented at the Paris Machine Learning Meetup. Please visit the site for video of the meetup and slides.
We have updated the curves representing the evolution of the contest over time: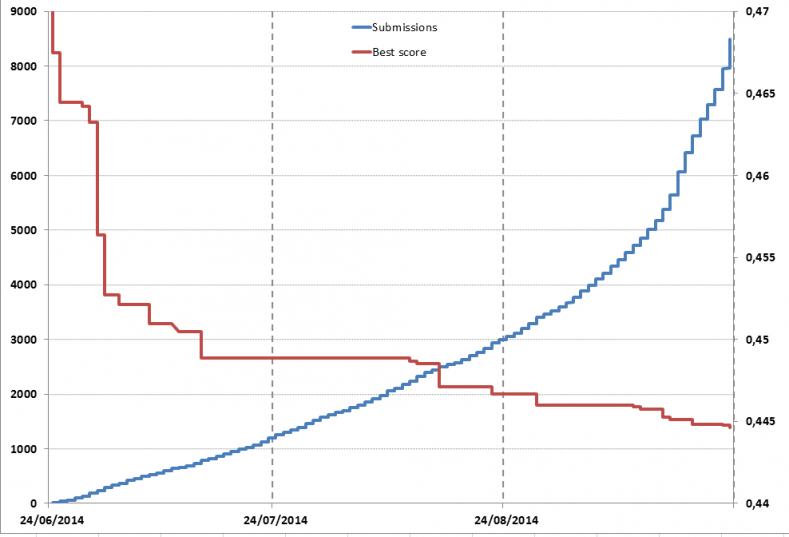 Meanwhile the dataset is now available for academic use.
Click here to download the dataset.
JB Tien.